Our Enrolled Agents will take charge of your concern so you won't have to face your tax problems alone. Sequoia Tax Relief Enrolled Agents understand how wage garnishments, tax liens, or worries about asset protection can disrupt your business and your life, making it difficult to think about anything else.
Armed with an in-depth understanding of the Internal Revenue Manual and State Taxing Authority resolution strategies and applied business turn-around experience, your team of Enrolled Agents and tax professionals will negotiate the most cost effective resolution that is legally allowed for your specific financial condition.
And equally important, Sequoia prides itself on educating our valued clients. Upon being hired, your tax team will ensure you understand all of your financial options, and that you agree with our resolution strategy options every step of the way.
Our service offerings include, but are not limited to the following competencies:
Protect your assets if you are not current or compliant with your tax obligations
Help find a qualified individual to file any and all past due returns to attain tax compliance
Negotiate with the Internal Revenue Service and State Taxing Authorities in all 50 states
Submit and negotiate Offer in Compromise settlements
Negotiate and finalize Installment Agreements
Negotiate and finalize Partial Payment Installment Agreements
Negotiate Penalty Abatements
Release Levies - bank levies, wage garnishments, and accounts receivable levies
Business restructuring - Sole Proprietorship and Limited Liability Company conversions
Subordinate federal and state tax liens Assistance in factoring accounts receivable
Introducing Sequoia Tax Assurance Monitoring Program
Sequoia Tax Relief will pull your account transcripts upon request to determine if there are any irregularities on your account.
Sequoia Tax Relief will notify you immediately if a new lien is filed against you.
Sequoia Tax Relief will keep your case open so that if you have any questions or concerns about your business, filing requirements, important tax filing dates to remember, we will still be at your side and be reminding you of these requirements to ensure you remain current and compliant.
Sequoia Tax Relief will continue to protect your assets as we will remain your active tax-related Power of Attorney and be immediately available if some issue should arise.
Please also know that we are available at any time to answer any and all of your calls or your communications which include calls from your CPA. This is simply the Sequoia Way.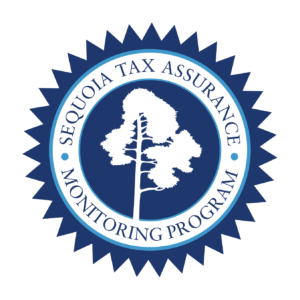 Free Resource - Our Gift to You
You probably have several companies reaching out to you offering tax relief services right now.  How do you know who to trust? How can you be sure they're not taking advantage of you?  What are the "red flags" to look out for?
Enter your email address below and we'll give you "Behind the Scenes of Tax Resolution."  It is a free checklist of eight things you should keep an eye out for when talking to tax relief businesses.  Use it to know the most common tactics used by companies who don't have your best interests in mind.
Sequoia Tax Relief Guarantees
Our guarantees are predicated on the simple fact that our firm is owned by a federally licensed Enrolled Agent who must represent our clients ethically, from first contact to case resolution.  We strive to represent our clients as we would wish to be treated, being human and helping other good humans
We Guarantee the Following - Click or Tap to View:
Guarantee to Educate Our Clients

We guarantee that you will understand the strategy as well as the process we are employing to resolve your specific tax issue each and every step of the way.

Guarantee Constant Contact

We guarantee that you will receive a response within one business day of every communication you initiate.

Guarantee the Quickest Resolution Possible

Our clients are guaranteed the quickest resolution legally possible.

Guarantee the Most Cost Effective Resolution Possible

We guarantee that our clients will pay the lowest amount of tax legally possible.

Guarantee Confidentiality

Our clients will be guaranteed confidentiality from an initial consultation to case resolution and beyond when your information will be responsibly destroyed.

Guarantee Immediate Representation

Within 30 minutes of hiring us, Sequoia Tax will have your Enrolled Agent tax team contact you and begin protecting your assets immediately.

Guarantee 'Skin in the game' - $599 research tax issue

We guarantee we will begin our representation, order your tax transcripts and consult with you on our resolution strategy methodology for $599 and how much an investment in the full resolution of your matter will cost.